Marine Metamorphosis
MAG
July 16, 2015
Its chains and locks,
A dominating embargo.
The rejection of joy.
Its cold, metal links,
Void of bliss.
An azure cocoon in shackles.
I knew metal to have no color.
A slight nuance in the blinding luster,
A frozen reflection of emotion.
A new sound; the chains begin to unravel.
A subtle polyphony,
Dissonant wind.
Within the steel, muffled voices.
A mad man's symphony,
Razing all but sadness.
From the chains,
Grotesque, blue wings.
Sorrowful, marine metamorphosis.
The distorted faces,
Painted on the wings,
Cry for retribution.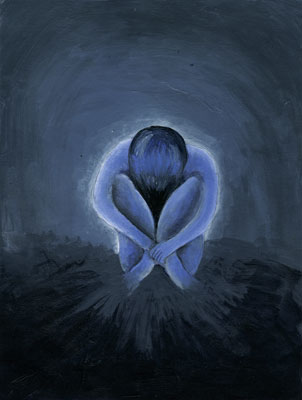 © Becky F., Sacramento, CA