Three Years/ Haunting Bullies
July 17, 2015
You know you've traumatized me, right?
You can call it a joke all you'd like ~
But because of you
I'm traumatized.
Was I laughing?
Cause it wasn't a joke.
Was I tagging?
Cause it wasn't a game.
It's been three years,
But I can't view the out side world the same.
I walk outside, and still hear your taunting laughter.
The taunting laughter that has followed me to a new environment
The taunting laughter that has created my soul to be violent.
The taunting laughter..
That has caused myself internal riots.
At the time you laughed,
Did you ever think it'd get this way?
At first I was too scared to talk.
And then bruises came unnoticed
And I was afraid to go to school.
I'd come up for reasons to not go
I'd fabricate excuses like
"It's just a scratch, I fell off my stool!"
And because school is school,
No one batted an eye.
I wonder if you even remember the first time you all took me upon sight.
Because I do.
I can't forget.
I do wander if there's even an ounce of regret.
Because you all
Are the reason I still shake at a raised voice.
You all are the influence to  my choice.
You all haunt me to this day.
Regardless of the time and delay
It's been three years.
But I still remember detail by detail how I became a punching bag
How the bruises formed on my back
How your words were rumors that slowly became truths.
How hard I tried not too.
Not too believe them
But oh I failed
And even now, three years in the future.
I still trace the scars
And feel the pain
I still can hear my cries,
And it rattles my brain.
How you guys treated it, like a game.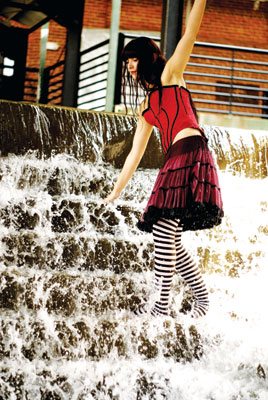 © Daniel H., Durham, NC