Grandfather
MAG
July 9, 2015
They listened while I used my tongue
To weave blankets and sleeves, excuses
Used them to cover myself
It is easy until it is not.
It is deeper than sadness
It is profound, but not poetic
You cannot contain it in prose
Or verse.
Dependency and dependent
She sat there while I talked
While my lips stained as if with a
Grape or cherry popsicle
The kind children eat in summer;
Perhaps this one was flavored of desperation.
A constant magnet board pattern
Fall, frightened, forget,
Or wish to do so
As sure as the squares on a checkerboard
Is it you asking?
That was the year I cut my hair
Too many secrets hid in it
Nestled, curled up between the strands
I tried to shed them.
I could not
Everything and nothing
Packaged, neatly wrapped in
bright blue paper
A celebration of loss.
I once heard it is common to plead,
to beg before you die
Is that what happened
That day?
He was the type that would tie you up
and expect you to be grateful
that you weren't chained instead.
Helpless as a beetle is
Upturned on the road, light
Reflecting, refracting, reframing
Did you know?
The light catches your eyes
As it does broken glass.
Trust is a childhood
I lost too soon
Anything can rape you
When you deserve it.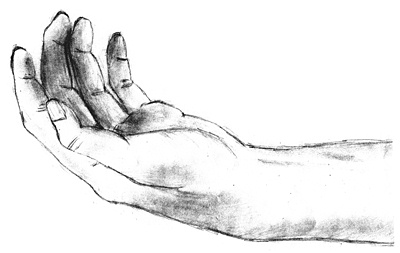 © Shana G., Cross Plains, WI