reborn
MAG
June 19, 2015
"I am one of the girls you know" she breathes
through our cherry-ed cigarette smoke
"one of the girls" who flirts shamelessly
with death every time
she wrestles open
a wrist, hipbone,
or her favorite battleground: a desolate
back upper thigh.
we are girls who wear
our binge drinking
or binge eating
or binge screaming
behind our teeth
and greedy men's hands
underneath the bases of our bouncing
pink-ribboned pigtails; we will fling
bombs from the mosques
of our skin.
only knowing how to sing aloud when
the CD screams
I only know how to exist when I am wanted!
(girls like us have never been "wanted")
I understand what she means – "us girls" –
and I want to scream
into all of our collateral, scarred skins
but, (and for the record i am shocked)
she pulls my face by the ear
and whispers in it
put the sharpness away.
give the poison that infected you back.
"your body is only yours now"
all of us echo in a chorus of ten chewed-out nailbeds and 16 (thousand) guilt-ridden
interventions and three limbs full of apologies
to God but never to our own bodies
that whether used up,
or sad!
we
are
new!
you are new! you are new! you are new! and
reborn.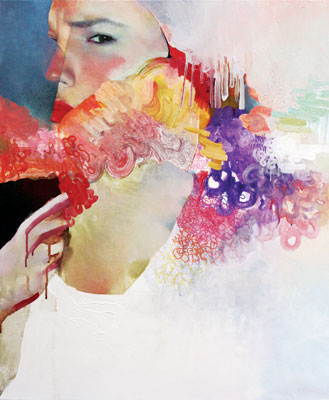 © Winston C., Jamaica Plain, MA