Old Eyes
MAG
June 14, 2015
The woman was out
walking again.
Her arms and legs swayed
methodically as she traipsed down
her black, crackled asphalt driveway.
Her shoulders were set back as she
strolled aimlessly, looking up
at each home with scrutiny and
dark circled eyes.
As she rounded the corner,
her usual gray sweater flowed
behind her as her feet dragged slightly.
She gazed up at our home
with a silent face.
Her pursed lips,
frizzy white hair and
pupils moved faintly upwards,
apart from her eyebrows.
She noticed our home, as if
for the first time,
examining the brown and
beige facade. Slowly, almost
unnoticeably, she
moved from our home to the
next, and continued;
seeing the neighborhood
as it was, shuddered and silent
as the storm clouds rolled in
in new, yet old, eyes.
Finally, she reached
the end. She waited.
She waited for her
memories to come back perhaps,
or maybe to remember
who she is or
where she is or
who anyone is.
She waited.
Even as it began to
sprinkle with misty, silver
raindrops she waited.
It wasn't until someone pulled
up next to her in
a muddy white sedan that
she leaves.
Arms flailing, they pull her
into the car.
A stranger's car.
Maybe it was a son or
daughter, or a distant cousin
or relative who knew she had left her home,
yet her memory of them had left her
years ago. She stands up out of
the car silently as she walks,
almost as if in a trance,
to her door.
Her wiry fingers move cautiously
toward the knob, opening the door and
stepping into a dark, unfamiliar home.
I see her again the next day.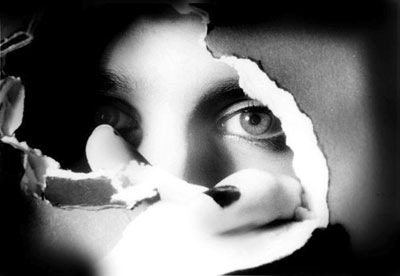 © Tabatha B., Peoria, IL