Imaginary Friends
MAG
May 3, 2015
You pique my curiosity,
O object of my wonder –
focus of my delight,
garden-variety marvel.
The curve of your back, the spark in your glance
every fiber of you awaits decryption.
I study you in rabid inquiry
draw blueprints, diagrams, maps –
connect dot upon clashing dot –
Eureka – got you figured out, love.
You're built from my imagination
Frankenstein of my own cognition
and I fail to recognize the fault lines
Because "consistent with reality"
is just as good as "real."
Every piece of you
your dreams and desires
your fears and footfalls
who you love, who you hate –
it's product of my speculation
and it's who you are, now.
Don't come too close –
you'll poke holes in the lining,
and reality will come flooding in –
defacing my masterpiece,
rendering it a lie
instead of an interpretation.
I lack the faith I'd need
to permanently destroy this illusion
and leave you as you are –
for you would fall short
and shatter my delusions
and I, robbed of the delirium
I loved so dearly,
would be left brittle in your wake.
To me, you are an effigy
spun from rampant idealism
and a tendency to see what I want to
and I love you more
than I have ever loved anyone
who ventured close enough
for me to truly see them.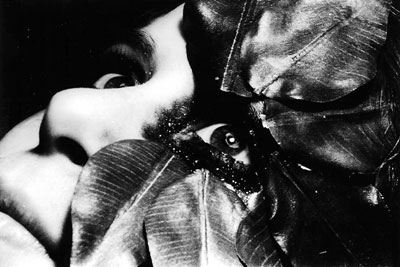 © Marissa S., Westminster, CO