Revolutionize the Industry
March 5, 2015
We are thought to be the structural industrialization of our effervescent generation,
Those who deem our existence on ideals rather than dreams,
Those who refute reality, never push at the seams,
Select strategic word choice, and rationalize the unknown.
But here is where the pillars of idealistic representation collapse upon themselves:
Though we too start from the ground up,
We are not industrialization.
Our ideals are not exclusive of dreams,
We face reality with the greatest of intentions,
We do not fear the outside edge of a boundary.
Our word choice comes from what needs to be said.
We rationalize the solid points in our sight-line.
What we are is change.
We think, create, do and live in ways that lead to change,
We lead to change.
We are here to branch out to those still on their journey to become.
We are here to invoke unto others the individualistic ideals we once evoke from ourselves.
We are here to break out of prepackaged chains.
We are here to come together to be the revolution of our generation.
Industrialization does not contain a fraction of the power to create a fraction of the change
That we as a legion can.
We are not industrialization.
We are change.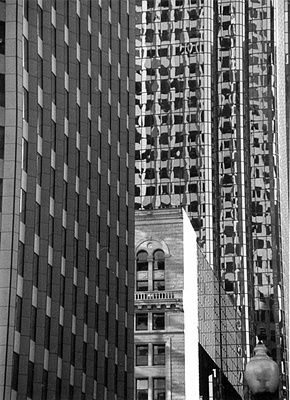 © Natalie D.,Marblehead, MA