It's Dark Without the Stars
March 5, 2015
It's almost been two months that I haven't looked at the stars. I told you I was
Falling apart and you told me about the nebulas. I have never been able to look above
Me since then, unless I've detached myself from reality,
Hanging my head out of the passenger side window in the freezing rain. I don't know at Which point everything started to fall apart. I gave my everything and you
Spared a dime. I cracked open my ribcage and you got squeamish and I got
Lost in the empty space of every galaxy, hungrily craving a new place to call home
That wasn't in your presence or in the harsh glare of your eyes. The eyes that are
Unaware that my neck twitches in their direction and the bruises of my knuckles reflect Their soul in fear. I can't even step in your direction, but I hear your strident
Footsteps around every turn, and I think my ears are bleeding. I am crashing to the
Ground as a falling star. I need to come back to your world.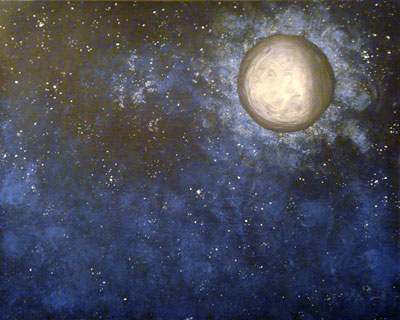 © Allison H., Vancouver, WA