The Tremendous Tarn
March 3, 2015
A delicate daisy drifts in the stream,
The soul of the daisy glides across the vacant water,
Like a feather floating in the wind.
The daisy moves rapidly toward the sun-drenched,brilliant, tremendous tarn.
As its shadow of that daisy falls beneath that immersion of liquid,
He came into the large dining hall.
Gasping a little, with distress still upon her sanity.
"I have just awaked. Come back to slumber. I've had a long vision."
And I: "of what?"
"Two days have passed us!"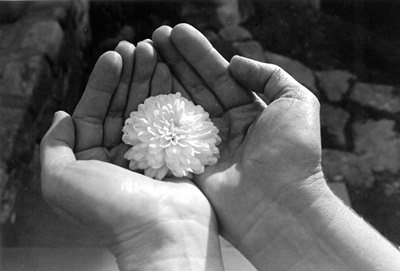 © Beth S., Marblehead, MA