Chemicals and Their Effects on the Heart
MAG
March 3, 2015
You loved chemicals. "Dopamine," you said,
your eyes as bright as I've ever seen them,
"makes people happy!
How could you not love a chemical like that?"
I thought I should love it, because I should like something
that could make you so happy.
But I do not remember a you without
bags under your eyes and a sickly tone to your flesh.
I thought that was beautiful. I was a romantic.
I thought that anything could be fixed
with a brush of the hand over the cheek,
and a gentle, barely felt kiss;
and that the strange rush of ice in my lungs
and the buzzing in my head had to be love,
for what else could it be?
Chemicals can kill you, make you happy,
confuse you, excite you, make you wish
you were dead,
but chemicals cannot be beautiful.
The rush and the buzz were not love,
but adrenaline. Another chemical.
You might still be romantic, but I know better now.
The chemicals had me fooled.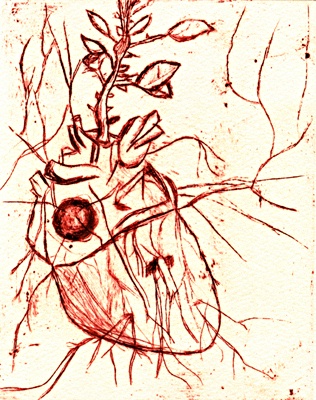 © Elaine S., Phoenix, AZ