Backyard Portraits
MAG
February 24, 2015
The hum of planes carving
machinery into blue atmosphere,
frames chirps and rustles as
leaves scratch surface like paper –
a natural image, a backyard's portrait.
And I'm reminded of sprinklers feeding grass.
Or else feeding children in pink bathing suits–
stretchy spandex textures that cover the stomach.
There's Popsicles pinched by clear plastic,
Dirt tangled in hair or smudged on taut skin.
And they smiled with cheeks plump like
peaches dangling near tree swingsets.
Before dinner, the adults would have
preserved the tantrums, the round smiles,
the grass and asphalt landscape
on Kodak films
so that on a day like today,
I can turn album pages and watch plastic
pinching an old backyard's portraits,
instead of Popsicles –
which I know by now
are probably long melted.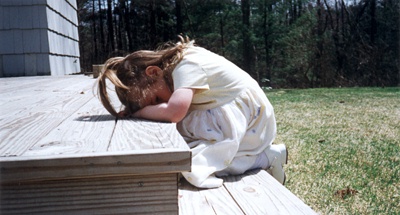 © Katherine B., Hingham, MA