Thoughts That Swim
February 18, 2015
My thoughts are too filling
My brain is a pool,
Swarming and teeming with infinite fish
I lost interest in catching,
Or perhaps forgot how to catch
With hook and line
Long ago.
For that, Father,
I am sorry.
And the shimmering ripples,
Of creatures nibbling the surface from underneath,
Searching for food,
To replenish the colors
Painted so vibrantly on their scales.
I didn't listen
When Mother told me to stop decorating them.
For that, Mother,
I am sorry.
There's a tiny silver fish,
Shaped like a tear,
Crying for help,
Floundering in the deepest part of the pool.
This is the only fish which I have never caught,
The only friend I have not greeted,
For every time I try
She is too slippery.
And I don't know who put her there.
For that,
I am sorry.
I pluck a royal, gold one
Out of the water
With my trembling fingers,
Hold him in my palm,
Hear his strangled gasps
As he pleads for water.
Though I can't see into his crimson eyes,
I think he wants me to realize the truth.
But I am a dreamer.
And for that,
I am so sorry.
I sigh, too weak to keep killing him.
In fear of taking his life,
I toss him back in regret.
I forget,
And it is relief.
But I am afraid each time I let one go,
Because occasionally,
The fish I throw back do not return,
Because I am crazy.
For that,
I am sorry.
But there's another fish
Just one,
Who returns
Even when I grow strong and throw it
Opposite the direction of the pool,
To the dry ground,
Hoping for its death.
And it sings to me.
When it greets me again
And I can't forget.
So I dream.
And I run away.
And I forget altogether what fishing is.
And I sing along.
For that,
I truly am sorry.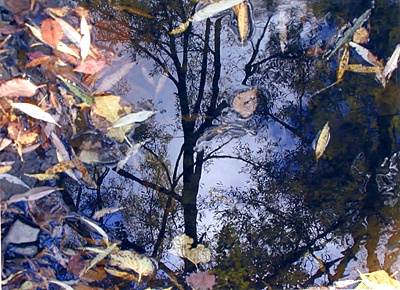 © Alex B., Rome, NY