Sunset in the Atlantic
January 31, 2015
When the sun kisses the sea,
And it's golden hands
Lick the tips of calming waves.
And seaweed leaves
Are grape vines
On the salty ocean surface.
When night falls on the remnants
Of ships wrecked,
That carried tea and wine,
And tradesmen of the highest class
Shot down by enemy brigs.
Waves that ended both
And spilt wine red into the blue.
Fate in nature's hands at last.
When those burning lips connect
To the glass rim chalice, and
Crimson reflections peek through shadows,
Do the waters turn to bloodwine?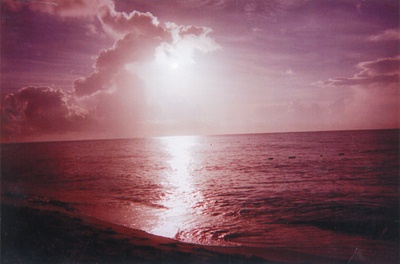 © Angela F., Bonham, TX