Where I'm From
February 5, 2015
I am from the neighborhood football game,
knees full scrapes and grass stains.
And losing to my brother in basketball over and over and over again.
I am from a treacherous four hour car ride,
prepared to die of boredom
And feeling the rush of excitement as we see the lake.
I am from Richmond School,
with my neighborhood friends.
And arguing over sports.
I am from the early 8 A.M. church service,
trying to keep my mind from wandering
And going to Sunday school, learning what I just slept through.
I am from Arrowhead High School,
home of the Warhawks.
And a straight A student until Spanish my junior year.
I am from blood and sweat,
fighting to get the upper hand.
And doing pull ups and push ups and sprints until I hear coach's whistle.
I am from pacing back and forth on Friday nights, 
waiting to performing on the turf or hard gym floor.
And celebrating at the local McDonalds with the team.
I am from what hasn't taken place yet,
an uncertain future.
And prepared for the next step in life.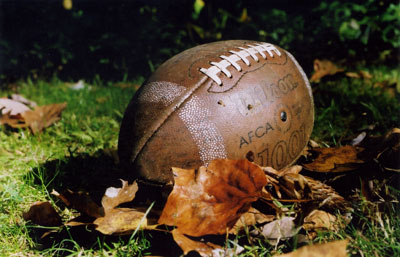 © Michael L., Bethesda, MD