Mommy
MAG
January 27, 2015
When your lace-kissed arms ensnared
mine, your hair cascading, forgotten nightingales
plunging into my face, a feather-
light pillow for me to rest my
broken wings on, the lullabies you spun,
the melodies you fed into my blossoming
dime-sized palms remembered just
as the sting of your wedding ring carefully
scraping my heart is. I'm so sorry,
you cried,
seeds of angel's tears implanting around
the laugh lines, never the age lines,
that color your infinity, but not yet jaded to
the song of words, I giggled, reaching
out a hand to caress the emerald dewdrops
that tantalized me from the spaces
where your face met hair. Mommy,
I laughed, and the seeds sprouted again, and
the dewdrops rocked in the rain, and you
laughed, too, as you brushed the blue-
green beads off my face.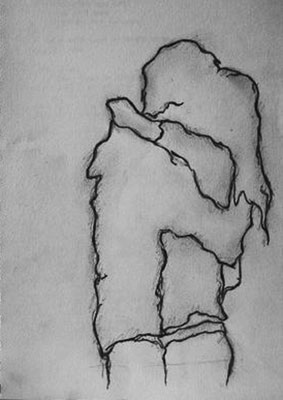 © Nicole B., Newcastle, WA