Loving from a Distance
January 15, 2015
Profitable love
is just another form of painting.
her, an artist in New York,
him, a historian in London.
With wide black stripes
alternating with unpainted lines of raw canvas.
He aggressively moves fast
he makes her feel stark simplicity
with his left pointer finger and part of a thumb,
her reaction was intense.
Together they painted,
wrestled,
and evoked the slick, reflective surfaces.
Their partnership could prove particularly profitable.
Their good-natured banter,
his cool, unemotional approach.
On the sunny September morning,
They moved fast, like a downtown scene.
Spry looking,
yet flamboyant and sensual.
Her nimble mind, painting canvases.
His eyes--loud, crumpled, and swirling.
They manufacture the finished product,
abstract expressions… a rose
Representing an accident.
The love of a painter and a historian.
Her heart- an immense canvas
His heart- a car crash.
The hearts remain far away
on the immense canvas of the world,
a love from New York to London.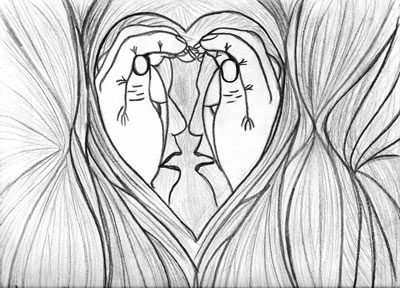 © Roumany P., St. Paul, MN