Brown Leather
MAG
January 12, 2015
1.
Worn. A tired cow laid down
licking old wounds and stray hairs.
Multiple slashings on a stained hide.
2.
A smell – secret in the way that I find
comforting. Maisha will tell me it smells like B.O.
but to me it is summer.
3.
In a different life it could have been a mother. Strong arms
and warm hearts. A maternal love where no hats are needed
to ward off the cold.
4.
A cavern worked with loss. Pockets as tunnels, crumbs
as boulders. You let me carry your keys,
and it makes me feel special.
5.
If it wasn't a jacket, was it a blanket? Could I have enveloped you inside
to keep your teeth from grinding?
I hadn't seen you shudder like that before.
6.
She snagged this one from Goodwill and we all appreciate the buy,
somehow an icon.
7.
A sister's death is less definite if you find chewed gum in her backpack.
That little ball of rubber had her DNA worked into it, and then it became sacred.
I'm wondering if she smelled like summer too.
8.
You couldn't make this jacket a coffin if you tried. Watch as you nail yourself in
and still feel free. I'm sure this was my skin once.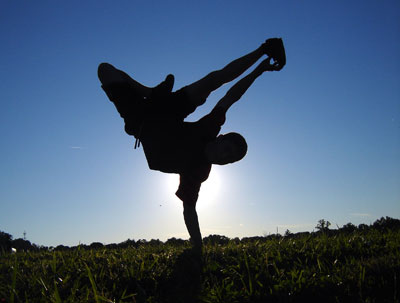 © Seita O., Louisville, KY