Alien
MAG
January 13, 2015
Spheres expand and deflate
like synthetic lungs,
humming and unearthly tone.
Mouthful by mouthful
billows of chilled steam
pour from the crown
of a chrome-plated monster.
The incandescent bulbs
ignite in binary rhythm
coding the monster to flee from its binds.
The monster gurgles,
churns and yawns,
revving and stirring, it jumps.
Jumps from time,
from space,
from us.
As the abyss becomes oblivion
The monster
leaves behind trails of alien smoke
We reach back to the stars
blinking,
knowing the monster is gone,
yet our minds tell us
the monster has fled.
We still stand,
waiting,
waiting for these stellar spheres to return to us,
waiting for the sky to reach down to our backs
waiting for the day when the monster comes again
devouring star and child alike.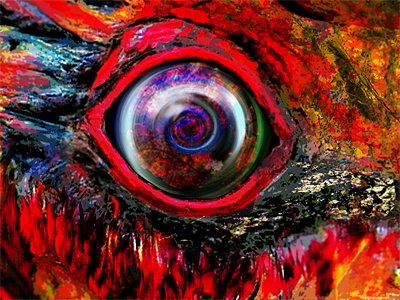 © Tom M., Philadelphia, PA