Etch A Sketch
December 29, 2014
It's getting late and now my hands are shaking
because I've thought about you
for too long.
My hands think they are an Etch A Sketch.
Maybe if they shake enough
they'll forget
what yours felt like
when they wrapped around me.
Maybe if I turn my music up loud enough
to make the inside of my ears shake
they'll forget
what it sounded like
when you called me baby.
My heart shakes even faster
but it won't forget you.
It won't forget how you took
a masterpiece
and left it
shaking.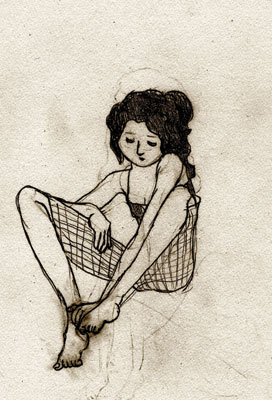 © Samantha W., Albany, NY