ladycritter
MAG
December 12, 2014
still they play the flesh game,
stretching into grotesque angles –
lace my fingers tired and gray
over the angry festering wound,
the indignant ferocious parting sway
of skin spilling saccharine veinwater,
my sweet ladycritter.
chickenwire royalty, the grimeprince daughter.
hellbent on swamps of cigarettes seared,
ornate lagoons of loneliness,
i could hold her for a thousand years.
i wish you could see her –
rest your eyes like weary strangers
in beds of moss tumbling
from her cavernous throat,
float listlessly in the pools
of gasoline and soft four o'clock
she harbors in her eyesockets,
bend in paradoxical shapes
to accommodate the impossibly gorgeous curvature
of her body so hewn from wandering sidewalks,
all i want
is to sink my crooked teeth into her voice,
i want to bury myself in a shallow grave
beneath her nicotine-steeped tongue,
i want to become a thief
if only to liberate a lucky lighter from her pocket
and hold a stolen flame
to the darkest tombs of my chest,
show her shelves of my cremated fears to prove
i won't be too afraid to love her this time.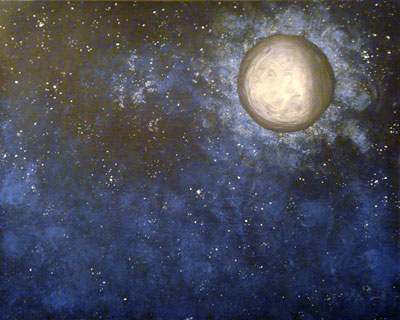 © Allison H., Vancouver, WA