Word Confectionery
December 9, 2014
In your class, books have candy-coated pages
Bound by caramel covers and lollipop locks,
Candy ecstasy that could someday be written by us.
In your class, computers are ancient typewriters reformed.
Cotton keys move taffy type bars without the human touch,
Almost shifted by the creative mind.
Stories are syrup-glazed confections with a hint of peppermint,
And poems, chocolate-coated truffles
That marinate and melt in your mouth.
In this confectionery, words are diamond sugarplums that we emit,
Like the honey oxygen that courses through our lungs.
And you are the confection that molds us,
Turning our praline fantasies into tangible realities.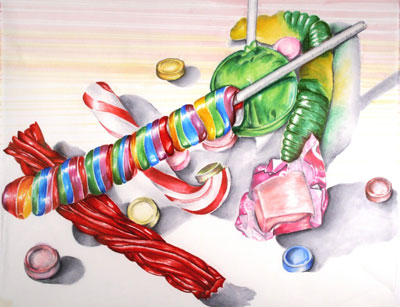 © Jamie B., Fairport, NY