Tomatoes
MAG
November 28, 2014
The sun beat down on our
sunblock-bare faces,
A crisp breeze walked over our faces,
As we dug into our garden.
We planted dozens of seeds,
Embodying hopes of soon-to-be tomatoes.
Mom and Dad were still married,
And my brother hadn't left us yet.
I was twelve and wistful,
With wiry blonde hair and crooked teeth.
At twelve, I didn't understand most anything
I didn't get what it meant to be heartbroken,
What it meant to be disappointed or hurt.
Not until my tomatoes got destroyed.
The sky was dark blue,
Charcoal clouds stared at me.
I grasped my dark wooden basket tightly
As we walked out to our same garden.
We found every one of our tomatoes eaten from the inside out,
I remember sifting through them, distraught,
And seeing my mom with her head
in her hands,
Sobbing and repeating Damn it, it's over.
The disappointment was overwhelming
My mother and I had put so much work
into that garden.
Digging for hours, nail beds caked with dirt.
Using every dollar to buy our vegetables.
Even after all that work, it was ruined.
That garden was my life,
Eaten from the inside out.
Believing everything is perfect,
Only to be blinded by rotten tomatoes.
The bank took our house that year,
Mom and Dad separated,
and my brother moved out of state.
We never planted a garden again.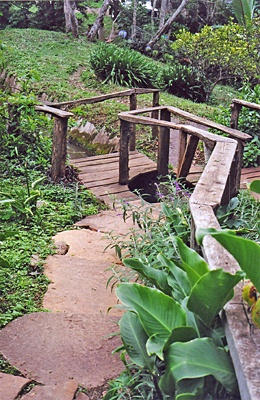 © Ray S., Clovis , CA