Velvet Dreams
MAG
November 10, 2014
I sealed moonstone kisses to your
silky throat,
Your Adam's apple shifting as you
swallowed my stars.
They shone through your mahogany eyes,
And we made constellations
When wood met water.
I was the moon,
Milky and glowing,
You were the sky,
Velvet and mystery.
I used to seek out the fallen stars,
Short-lived blazing trails of light.
But I found I couldn't resist the pull
of the night
Baby, you make me shine twice as bright.
It's what keeps me coming back
For your addictive lips.
All the inky kisses you bleed
Into my paper soul
Will never be enough to keep me away.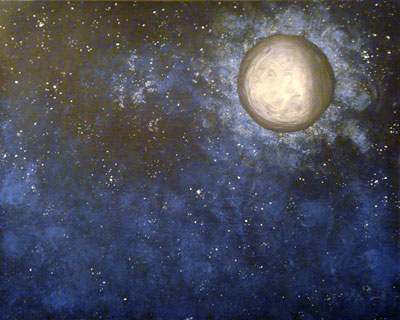 © Allison H., Vancouver, WA