Dear Man
November 7, 2014
i. 'Tis the aesthetic of you which has caught my naked eye,
Alas, it has not the capacity to capture your natural essence,
A sad thing it is, that so much store is put into something
Which can only snag the surface, and never truly assess you;
Yet does not the beauty of discovery lie in the very fact
That it is not limited to a mundane medium,
But only humbly enhanced by it, when 'tis even unneeded?
ii. For I love the thoughts of your curled hair,
Of your cosmopolitan shirts and joyous grin,
Your love of all life, so that nothing is repulsive to you;
No matter how crude, you will make it vital --
But 'twas truly your intelligence that captured me,
Your vast extent of knowledge which you choose to divulge
For the sake of us.
iii. There is not one way to appreciate you,
A multifaceted thing you are,
But I fancy I understand a lone aspect
With sad superficiality and agonized thoughts --
My dearest wish is that I could know more,
And you know more of me,
But alas, 'tis not meant to be.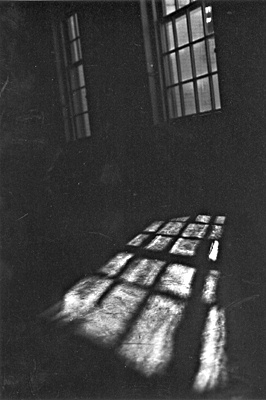 © Mary A., Fullerton, CA