Little Daisies
MAG
November 6, 2014
Conscious meeting caution down the line and up again,
Zippers on a blue polyester plaid pattern dress
These are the ties that we tie and forget
Cold steel handles on orange day, daisies.
Hot soup of a sisterhood melting in the sun
Toes on the tracks taking off one by one
Living like lizards in the lagoon of love
Mayans getting it wrong in December, cage.
Silver satire of that gifted gunpoint
Mecca to the motherland of childhood choice
Getting gold in hand worth round two with the boys
Looking for life in dead eyes, spring.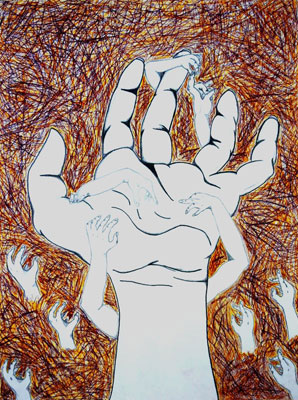 © Ariana R., New Orleans, LA