My Life Has Begun Again
September 29, 2014
A beginning.
When was my beginning?
When I started school?
When I read my first book?
When I wrote my first poem?
When I made my first friend?
When I chanted my first prayer?
When I took my first voice lesson?
When I drew my first Manga character?
When I learned to play drums? Dulcimer? Piano?
I believe my began when I first ran.
When Cross-Country hit me hard in the face, and I said,
"You wanna fight? Let's go!"
And my life begins anew with each sweaty, gross, hot, and unbearable practice.
I must love it so much,
to hate it so much.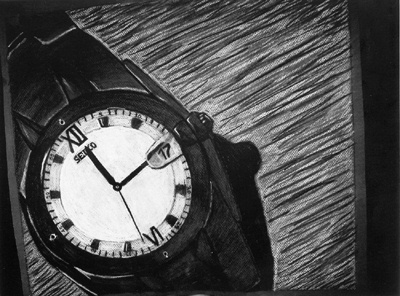 © Rachel U., Danbury, CT