Colorful Lies
September 29, 2014
Red means love for a nation built from greed,
White means visions of racism in eyes that cannot see,
Blue means tears shed from innocent eyes,
Flags of freedom; more like flags of war and lies.
Red is rage that begs to break out of crushed ribs,
Ruthless, racing rapidly, reigniting rampant flames,
Raising rallies and revolts of things that have to change.
White means abandoned dreams, washed away by
Corrupt waters, wasted warnings, wounds that weep,
Wishing, wanting better for our sons and daughters.
Blue means broken promises, mistakes bound with
Bribes and bandages, battered belief in peace,
Mouths barred from speaking, they take advantage of us.
Red, white, and blue stands for freedom.
Red, white, and blue means sirens on cop cars,
Chasing, jailing, caging culprits, criminals,
Citizens that caught on to the colorful lies -
Of the red, white, and blue.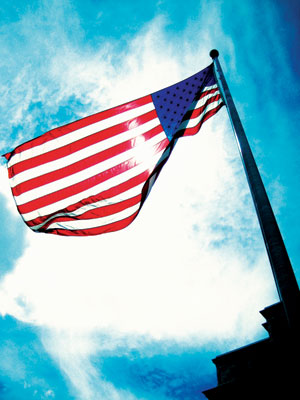 © Seita O., Palatine, IL