Tired Poet
September 20, 2014
I'm so slow
it's like thinking would trouble
me
even the line breaks hurt
and my finger descend onto the keys like stones to the muddy ground,
forcing it down.
I slouch because gravity is unkind to those who find themselves tired
and I ache, because God is unkind to me
My eyes, feel heavy-lidded 
but I can't fall asleep
reading this later, I feel even the poem will appear tired.
I'm a tired poet.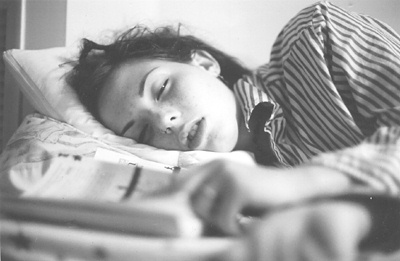 © Rosie A., Lexington, MA