What X Equals
MAG
September 19, 2014
I don't think I'm understanding this
Because the answers I come to don't feel quite right
How are we supposed to know for certain what X equals?
How do we know that X isn't an infinite number of problems in its own
Reaching far out into oblivion where our minds can't begin to comprehend?
And why should we pretend to know more about X than we really do?
We constantly put this unidentified variable in situations
Where it sits uncomfortably between
numbers
That have already "figured themselves out"
But X is stuck in the midst of it all
Everyone else knows their worth
Their impact
And what happens when they're added to
or subtracted from
Multiplied or divided by
And they know that X is different
And they isolate X
Leaving X to accept
That the number on the other side of
the equal sign
Is all it will ever be worth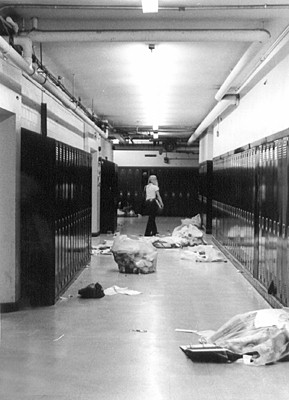 © Halsey S., Marblehead, MA