What I Do Know
MAG
September 12, 2014
I'll be honest: I don't know too much about universal truths.
I don't know much about God,
Or about physics,
Or about Justin Bieber being the face
of a generation.
What I do know is that I have a mother
and a sister,
And my love for them could level cities.
I don't know if black is flattering,
Or if winged eyeliner is more sophisticated.
But I do know a brave soul will be tacked up among constellations,
Swaying between galaxies with Orion.
I could spend hours waxing poetic about the dance of the stars
And the kiss of the morning sun.
But I'd rather talk about the imperfect light of my best friend's smile,
Or the way I have enough love in my heart for all these people.
Including myself.
I don't know if young love is the most pure,
Or what a coordinate plane really is.
But I do know a person's capacity for
generosity is insatiable
Once tested.
And I do know my life line cannot predict the joy of falling in love
Or the pain of losing it.
And I do know that laughter can pearl
into stardust
Even on the darkest of nights.
I don't know a lot about platitudes.
But God, do I know about human nature.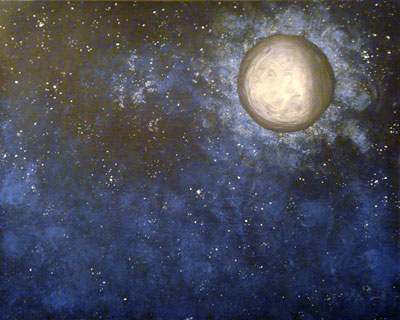 © Allison H., Vancouver, WA