Selfie of a Soul
September 6, 2014
Take a selfie of your soul
What does that look like?
If you let go of everything you've ever claimed to be,
what would be left? 
If you were not man, woman, 
asian, mexican or any label inscribed in your skin
from the moment you breathed air 
Who would you be then? 
What would you do?
If love were not just chemicals flooding
your heart and brain, if you were not bounded 
by this cage of flesh,
if your soul was everything you had. 
I am witness of constant barrages of selfies, 
girls pushing their lips out at cameras
as if trying to give their voice to someone else
And I wonder if they like themselves
more as frozen pictures
I wonder what they do after the flash
Or if their meaning of self-worth
is defined by the number of hearts 
on their cellphone screen. 
But a story can not be told by a cover,
they invite only eyes of judgement
People have become
instances trapped inside pictures, a now 
that has since disappeared,
stuck on the belief that a cover 
can replace the words inside it 
It can't. 
Only the soul knows
that words don't mean anything
if they're spoken with a downloaded smile
That love is more than the chemicals
in your heart and brain
that the only thing you ever truly have
are the things you can't put into pictures
So go ahead,
take a selfie of your soul
Click.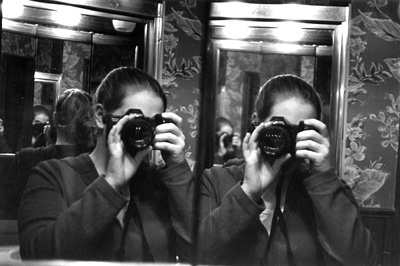 © Natalie D., Marblehead, MA