Answer Honestly
MAG
August 8, 2014
there's this puzzle and it's like
way over 1,000 pieces, like way over
5,000 pieces
it might be something like
7 billion pieces and we've given it
to the most brilliant minds in the world
because the pieces
all 7 billion of them
keep losing each other.

FOUND: LOST PUZZLE PIECE

the printer is sick from coughing up so much
paper all the time
the printer is tired and overworked and
extremely stressed out like it's the first week of college
it's wheezing out so many questions.

Have you ever seen anyone get bullied?
No, no.

the printer would quite like to know if you have ever seen
that piece to the puzzle it can't find.
the one that looks like a
swollen teardrop making the speakers on the phone
sound fuzzy like they're crying too
when she called her parents during school,

please take me home

and the printer would kindly like to ascertain
what color was it?
did it look expensive?
do the pieces around it look the same?

Has anyone you know ever committed suicide?
No, that's absurd.

the printer is curious,
have you seen that piece,
that piece that used to shine in the sunlight
until it got dirty when it tumbled off
the back of a truck and rolled off
the side of a road and
fell off the table
off the side of the earth?

i wonder if it screamed.

if it sat at the back of the classroom
or turned in homework halfway done
rippled with water damage
or crinkled up like someone
smothered it
or if it sometimes
didn't bother to wash its hair or was
blotchy and i wonder if it squared off with the printer
asking it questions it didn't know how to answer.
when it was surrounded by tons of other pieces.

i wonder if it would have mattered if
the pieces had
burst out of the brains of the world's greatest minds
all sticky and squishy and new
and opened their eyes for the first time
and unplugged the printer
and noticed
one another.

Please list any additional concerns.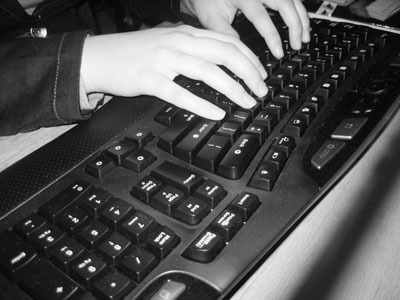 © Paige R., Perry, OH