Hymn of the Sea
August 1, 2014
As the peaceful hymn of the sea
lulls you to sleep each night,
and the moon hovers above the tide,
bathing the shoreline in a pale light,
the palm leaves dance in the gentle breeze,
swaying to the sea's soft, sensational melody,
and the wind whispers stories of sailors
long ago lost in the endless ocean.

Frothy blankets of salt water recede,
and the fish swim soundlessly beneath the current.
Sapphire waves softly lap against the docks.
Your weary eyes flutter, then close,
as the peaceful hymn of the sea
draws you deeper into your serene slumber.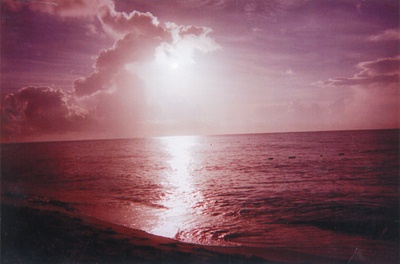 © Angela F., Bonham, TX