The Wave
July 21, 2014
The sand is warm beneath my heart
I am ready. I am ready. I am ready.
Ready to start.
One step and the water is cool
I shiver but press on,
I don't think much, but I will be made fool.
They catch me by surprise.
Ouch!
The water turns black.
It gets harder to move forward.
Now, they push me back.
I go forward once, I fall back twice.
Water surrounds me, and I no longer feel the heat.
Now the wave is too strong and I am too weak.
Blow after blow, frozen under the fake sun.
I will drown for an eternity.
I will drown. I will drown. I will drown.
I wish I could say goodbye to the sun.
The wave has won.
As it always does.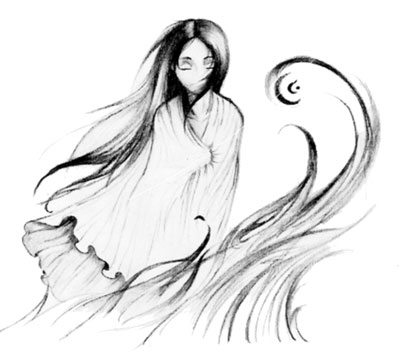 © Anna Y., Hernando, MS