Finding It in the City
MAG
July 18, 2014
The sun drops on a lost horizon;
an apple falls in Eden.
I search among white light warlords
that dance with bleary neon
to the hymn of a hum
of electric baritone.
Even the most vibrant light
is wary of what it truly strikes.
A city's fear of darkness
makes it smothered in a glow,
erasing our genesis
in the stars that we don't know

This light revolves
around the toxic syrup
of petroleum puddles
with cigarette swimmers.
I'm guided by street lamps,
hazy searchlights,
past the rusted teeth of gutters
that chew on stained-glass shards.
My path is paved with damp newsprint –
its headlines, my lifelines, to a world
that forgot me –

Now place the weight of that world
on my palms,
and my fingers will still
reach for my reflection
in passing cars or muddy slicks

But they also might find the rotting core
of an apple tossed carelessly into the street.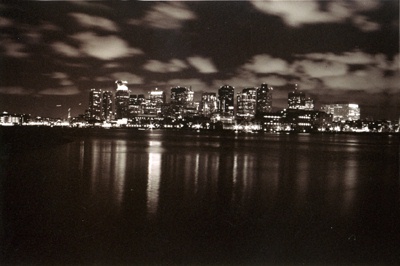 © Hoang P., Rochester, NY