body thoughts: after
July 18, 2014
it pools deep
in holes in hands
in holy crooked neck and shoulder bones
of sleeping giants;
let us breath,
we and we and
we
with our tangled bones
inside the low moan of the morning.
let us burn each other's skins
retain bruises
in the shape of hollow mouths
follow lines that lead to planets
i didn't think i'd see
and climb down mountains
through brambled fingers and rivers of hot water.
now i live beneath
this desert
full of thick flowers, heavy with
honeyed growth
and recall
previous ache and verdant pain
watching scratches rise and fall on empty skin
sore from the jump but reminded:

this is the time to leap
and not to love.

this is the time to think
body thoughts.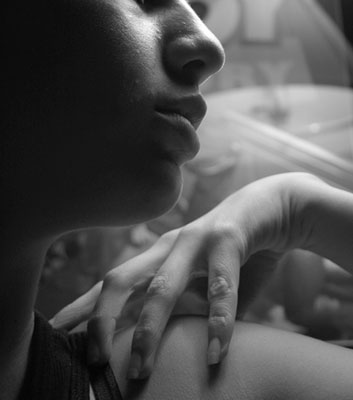 © Rebecca B., Santa Clara, CA