Durian
MAG
July 4, 2014
From the distant shores of the Far East,
The green spiky ball beckons me to return
To the village of pungent aroma
They say the delectable scent arouses,
Inhale, exhale; inhale, exhale.
It is a glutted shrine, a golden treasure,
a fruit of paradise.
The alluring appeal emanates ecstasy; the soft yellow inside promises enchantment
My native Singaporean family bows to its sovereignty like royalty,
But my foreign self rebels against this
King of fruits,
For I am no longer home.
I cannot fathom its richness; it is an
unsavory character to me,
The thorns are intimidating, menacing;
the sight makes me nauseous.
There is no pleasant aura, no aroma,
only a putrid smell,
A whiff chock-full of controversy,
Invading my olfactory senses,
Strong and bold, revolting, rebelling,
unflattering
The buttery custard, creamy pulp inside,
Pungent, moist, pure white pith,
Smells like a rancid, misplaced Easter egg.
My taste buds are in overdrive
Terrorized by the cacophony of odors
My breath is haunted like sated ghosts of
the ancient past.
I am a foreigner in my home country.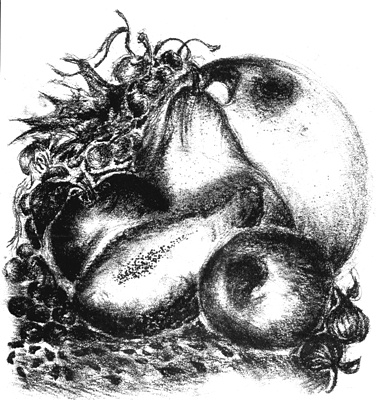 © Cara L., Medical Lake, WA