wake up! world
MAG
June 13, 2014
It is 11 a.m. and the world looks like
it has gone to sleep
The pittering rain sings a gentle
lullaby; soft waves of mist
envelop oak trees in a silken blanket.
I step outside my slumbering house,
Opening my bright purple umbrella
the white polka dots shine
against the somber forest of olives and periwinkles.
those pearly circles
Eyes twinkling against a dark mauve sky
have already kissed the stars
swished their skirts, pocketed their halos,
tiptoed gracefully off the stage.
so wake up! world
there is no use in your longing glances
or your murmured lullabies.
Bridges have already crashed and burned,
comets leaving icy blue trails in their wake –
but even those chunks of rock
fade with time.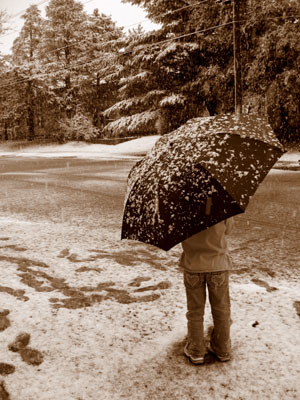 © Hui Y., Potsdam, NY