The Truth
June 12, 2014
You cant tell me its not true when i know for a fact it is
you cant
you just cant
im going to find out one way or another
and id rather hear it from you
but in the end it doesnt matter how i find out
because i will
these things dont stay private
no matter how hard you try
they dont.
they just dont
people talk.
its human nature
your secret will be out soon
then ill know it was true
karma's a b****
am i right?!
so stop trying.
and stop lying.
look me in the eye and tell me it was you.

Dont think if you come clean i won't judge
because i will
and not only will i judge
ill probably scream
maybe even cry
who knows
who cares
just tell me
tell me because i deserve to know
tell me because you'll be doing the right thing
just do it
let it out already

but then you dont
you look me in the eye
and calmly say its not true
that you would never.
yet some how i know you are lying
ive known you for too long
its not a gut feeling
its more than that
the moment you are done saying your part
you know it
i know it
we both know it
you lied.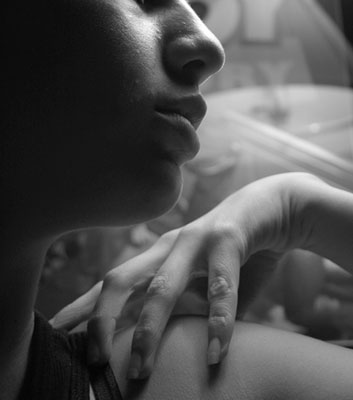 © Rebecca B., Santa Clara, CA