Empire of Beauty
June 7, 2014
To be honest,
I am not sure who I am.
I have passions, loves, and wishes
And somehow they create me.
Everything around me has been an
Addition
To this beautiful mess that I call myself.

Singular traits are not easy to strain out from
Others.
Each and every one expresses itself throughout the
Seven long and strenuous days of the week;
My actions and reactions

Helping to portray the traits cohesively:
Who I am.

To be honest,
I don't know who I want to be.
Do I want to live on the edge
Of the street, constantly adding
Pavement
Trees
Cracks
And other sights along the way?
Or do I want to follow the builder of the street,
Adding small flowers here and there
In the midst of the deep and glorious forests
Already grown?

I don't know.
Because is there really a mixture of the two?
Can it exist?
It's funny, since that is what creates my life—
The struggle to figure out which position I will fill.
The cluttered shambles of past days fashion my uniform
That is only complete when my journey ends;
So now until then, my likelihood will remain
Unknown.

To be honest,
I don't know my desires.
There are days when all I want in the world
Is to be loved.
By anyone, someone,
Romantically or just as a friend.
Yet there are days when all I need is to love.
My love for others drives me forward through
This flurry of snowflakes, each person or object an
Individual,
With I can share my affections and devotions.

But the more I think
The less I actually understand about love.
Is it just a chemical reaction
Caused by pheromones and oxytocin?
What about magic?
The simple way to categorize the emotion of love is
That it's
The irrational idea that a specific
Object or person
Is needed to survive. To function.
To live with passion.
One thing is for certain:
I always need passion.

To be honest,
All of my
Indecisions
Flaws
Loves
Wishes
Form my own personal
Empire of Beauty,
A place that I can conquer
Every second of every day.

However, when I fully master this empire, I won't be me.
All that would remain would be an awkward shell
That my surroundings can tap at but hear no response.
That is not who I am, I know for sure.
I have not finished all my battles, more rising up
Instantly and unannounced,
Though the ones that are complete
Leave scars and marks that embody
My own beauty and strength.

As long as my empire stands
There will be glory within my substance
And light within my eyes.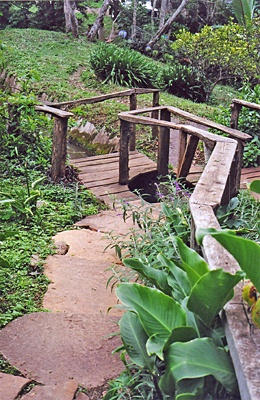 © Ray S., Clovis , CA