And then the Envy Grew
May 26, 2014
Gene, you are surrounded by a boy of perfection.
He moves too fast, pulling you in every direction.
To compare yourself, is out of the question.
He is like an Adonis, no exception.
Beating him becomes your one obsession.

You and he find yourselves in a tree.
One jounce of the limb and you could be free.
Cain and Abel, brotherhood ended with envy.
You realize friendship in all its complexity.
You jounce the limb, but was that his fee?

He shatters his legs and you try to come clean.
Telling the truth is the only vaccine.
The axiom comes out, but his trust, so strong, has a sheen.
A wave of darkness washes over you, as if from Selene.
You lead a double life, like the sides of a ravine.

You return to Devon, new challenges are presented.
With Finny missing, your story becomes fragmented.
Brinker's curiosity is quite unprecedented.
A trial was held where your deeds were quickly lamented.
Then Finny passed away and your life became augmented.

Do you remember the time at the beach,
When the peak of friendship was just in reach?
He said he was your best friend but you stopped that with a screech.
An enemy you found within you each.
Was it your fault friendship was something Devon couldn't teach?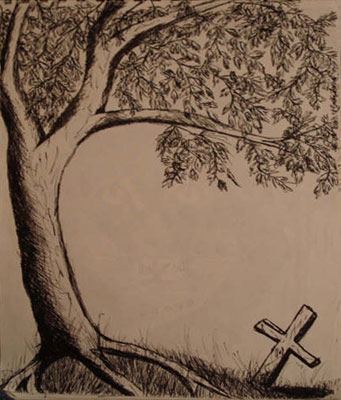 © Courtney K., Bethel Park, PA