the girl
May 27, 2014
She has soulful dark brown eyes. You can tell she's been crying too
She's just glassy-eyed, almost as if she's not living in this world, just taking up space
Her eyes, they remind me of a twitching Christmas tree light that's about to go out
I keep on seeing this empty sad look in her eyes lately
It's not that look you get when you watch a sad romantic movie
Or when you watch those commercials about the little poor kids in Indonesia
It's that look you get when you've been drained emotionally
And it's starting to show physically
She no longer looks polished
No more buttoned-up shirts and skinny jeans
Just a camo hoodie and some old flared pants
She walks with a slouch that's telling of the sleepless nights she's had
And her lips are almost always moist with the tears she cried at 2 a.m.
She doesn't speak that much anymore
Her mouth is closed eternally to drown out the sound of her sobs
She wears this facade at home but I think her cousin is slowly wearing it off
One simple argument and she'll turn into a hurricane
Sending her harsh winds and torrential rain towards him
He doesn't understand why but someday he will
And she hates being at home. In fact home isn't really home
She glorifies the moment when she gets a chance to leave
That's where her demons are and she doesn't want them following her
I don't really know what's her deal
Maybe if I get to undress her thoughts and peel off her layers, I could understand her problems
I could be like a doctor and diagnose her
And maybe just maybe, I could bring back the twinkling in her eyes.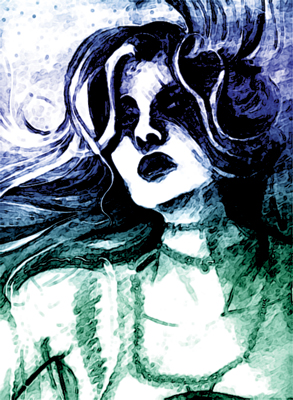 © Sindi J., Westminster, MD