To Write A Poem
May 8, 2014
To write a poem…
Is to slap your heart onto paper.
But what words do I use
To make you understand this depth?

I want to display a message
But being bashed for it brings me to believe
That maybe I'm doing something wrong.
Maybe my poetic side side is different.

Maybe they just don't understand
But of course,
I have a different brain than you
And him and her and them.

So my thoughts will put themselves down
In a way that touches me,
And maybe not you
Or maybe you think I'm too simple to be poetic

Like one who judges a book by its cover
The cover to one was prettier than the other
But guess which book was better?
I can't remember what I was going to say, but it was deep.

I should probably go out with a bang,
But this poem is a rainy day
And I like rainy days
So maybe I'll just end it like this.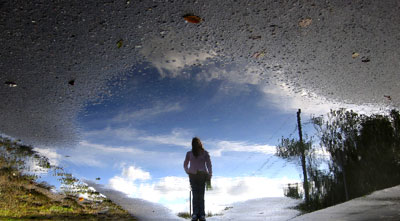 © Daniel H., Oak Bluffs, MA