Reflections of a Misfit
April 28, 2014
When I was a toddler, I lived in a glass cube.
Pressed to a transparent face.
I watched rays of light reflect off the six surfaces.
And each molecule of light atomized in front of me.
By the time I reached my teenager years, the cube seemed
evanescent.
It had broken and shattered.
And often, shards of glass would blast my way.
It would remind me how
ephemeral my time in the glass cube was.
When I lived in the glass cube, I had an outsider's view.
I saw the crumpled world through a lens.
Now I am part of that world.
No lens.
But I am still an oddity.
Because I had a glass cube.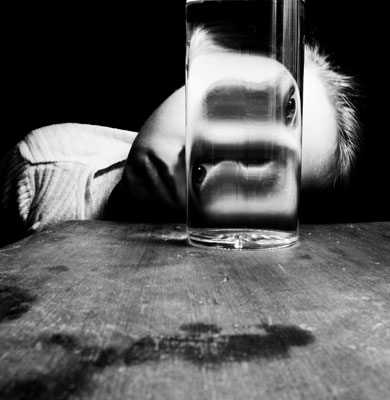 © Sarah M., Blairsville, PA