Link by Link
April 19, 2014
Every word:
A link in the chain
Binding me--my arms, my legs,
Torturing my mind, saying
Escape is so close,
But so far, so hard
To break the chains.

Every look:
A glare in the hallway,
Fiery pupils staring at me.
Jealousy? Surely not!
Why, who would be jealous
Of a girl in chains?

Every whisper:
Those spoken behind my back
Add link after link
Of cold, hard metal
Surrounding my wrists.
I try not to care,
To shake off the chains
By turning the other cheek
But time after time
I fail to forget.

Every ignored remark:
Am I invisible?
This girl, who is dragging
These clanging chains?
Link by link you add them
Without knowing.
You call me your friend,
Words like dripping honey,
I believe their sweetness
And, for a moment, I am unbound.
But as soon as I snap back
To the bitter reality,
My chains lock once more.

Every word:
A link in the chain
Added by your malice
Or my paranoia?
Am I listening to the voices
Hearing what I'm afraid of
But not what's really said?
Are you binding me
Or am I, link by link,
Binding myself?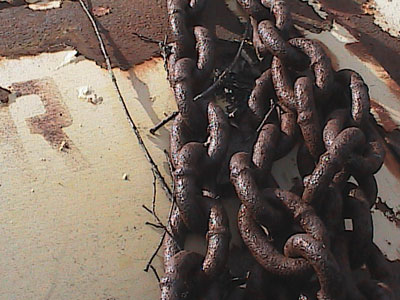 © Jack B., Central City, KY