I Can Never Forget The Way
April 22, 2014
I can never forget the way
The sunrays danced off of the mirror in your hallway.
They made a lightshow on the floor
And brought alive your
Crisp white walls,
Your crisp white boring walls.
There was no hint of age
In your house that day
Except for your doorknob,
Which I was forced to clutch.
A sad, old, rusty, ugly
Piece of metal
That seemed to fall apart
At my touch.
Did you realize that I almost tripped
On your thin red Egyptian carpet
As I walked out the door?
But I didn't and instead took a deep breath
Of your fresh French air.
Behind me I heard the slam
Of your heavy maroon door
Laced with intricate, swirling designs.
A very hollow goodbye.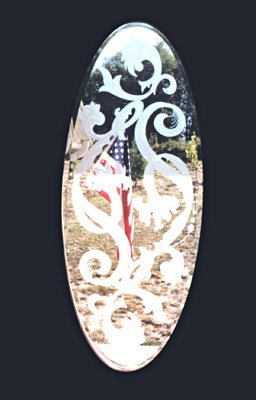 © Ann R., Rainier, OR