Kitty and the Wolf
MAG
April 21, 2014
You came in on that crisp January breeze that burned my lungs
like vodka, the cocktail mixed with the air and your
kisses beginning to clear the smog as thick as Shanghai's that
clouded over my heart.
Ever since, I've been cursing Cupid for trapping me in that dream
where I'm falling. The ground is rushing up fast
and I realize I don't want to wake up this time. There is nothing I
want more than to hit the ground and burst into
fireworks with you,
glistening over our broken bits and ashes of the things that
came before us, because this one simple victory over
it all is the most beautiful thing in the world. We are salsa music
on snow days, that untraceable scent of watermelon, safety in
the one place I never thought I could feel safe again.
I am wrapped up in something bigger than your blanket, warmer
than our skin when we collide, and for the first time
in my life, there are no words to do it justice. When
we met, we caught, two pieces of paper over flame, neither knowing
that what we thought should have destroyed us was
raising us up to reach the cosmos, a phenomenon in our own right.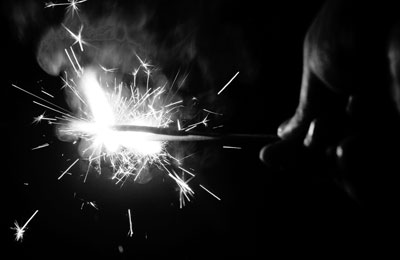 © Chyla P., El Dorado, KS