about a girl
April 21, 2014
prisoner of watching your
heavystep little brown feet,
dark hair.
swing around the corner.
body like a double bass.
white clay on your hands forever.

shrug sleepy in your soft flannel skin;
silent glow,
imminent grin and an
eyeball laugh.
sweet cinnamon smoky spice springtime thoughts of insubordination with your
chin in hand
eyelashes longer than the books you read.
i could fall asleep
to a face like yours.

this is some cliché.
i'm miles away at a table behind you
in an april library
counting the strands of your shiny straight hair.
breathing the air
around you.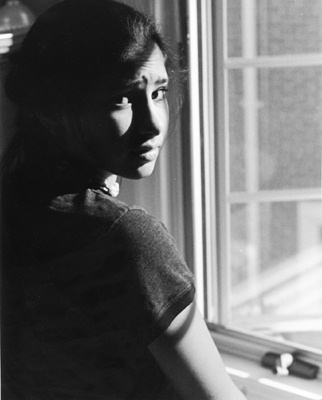 © Jennifer H., Bethesda, MD