Writer's Block
April 16, 2014
Let's start with this.
I'm in an abyss.
And it's no perk
that my brain doesn't work.
I'm struggling to find
the right words to bind.
My mind's in dead-lock
because I've writer's block.
This problem I deal with
leaves my hand stiff.
Now, I'm grasping at straws
dealing with natural flaws.
And with the words I got,
I'm looking in the wrong spot.
This problem tortures me
and steals all my glee.
And just when I get something good
I stop and think…
I think…
I don't know how to finish this.
Darn.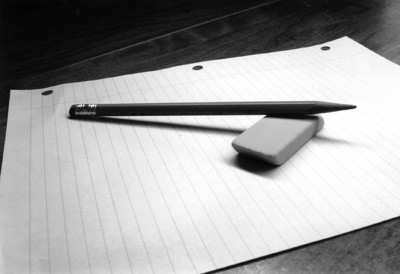 © Michael H., Mildford, CT