Cabin
April 9, 2014
I sat on a squat tree house overlooking a sloping forest.
The nearby raspberry rustled
in its dry, rattling, sleepy way.

A slight, sappy pine-needle wind flows through the ponderosas, carrying my scent upwind
to the elk I watch.

He lifts his tiresome head,
seeing me.
He exits stage left, but,
I suspect,
Not of fear.

My appearance was an excuse to move on
from his plundered patch of berries.

The sun is obscured by the surrounding foothills,
hidden by the blanket of earth
filled with wrinkles.
The chipmunk emerges from his lonesome hole
by the lonesome chiminea.
How could a chipmunk be so lonely?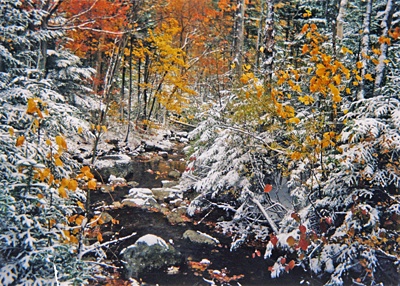 © Eric E., Lexington, MA